Spa and treatments:
Advantages of booking directly with us
Book at the Best Price Guaranteed
Receive immediate confirmation
Deal directly with us, without intermediaries
Access exclusive offers and promotions
We are the hotel where dreams live, which is why the most important thing for us is for you to enjoy the best possible stay, a dream stay. Let us seduce you with the advantages of our direct bookings:
The best welcome: check in before 3.00 p.m.*
Upgrade*
Welcome gift
Bathrobe and slippers in room (to borrow)
Late check-out*
Guided tour around the city
*Subject to availability
A creative and charming way to relax
At the spa centre of Hotel Villa Oniria our guests can find a space designed especially to provide relaxation, well-being and beauty whilst stimulating and fuelling all five senses.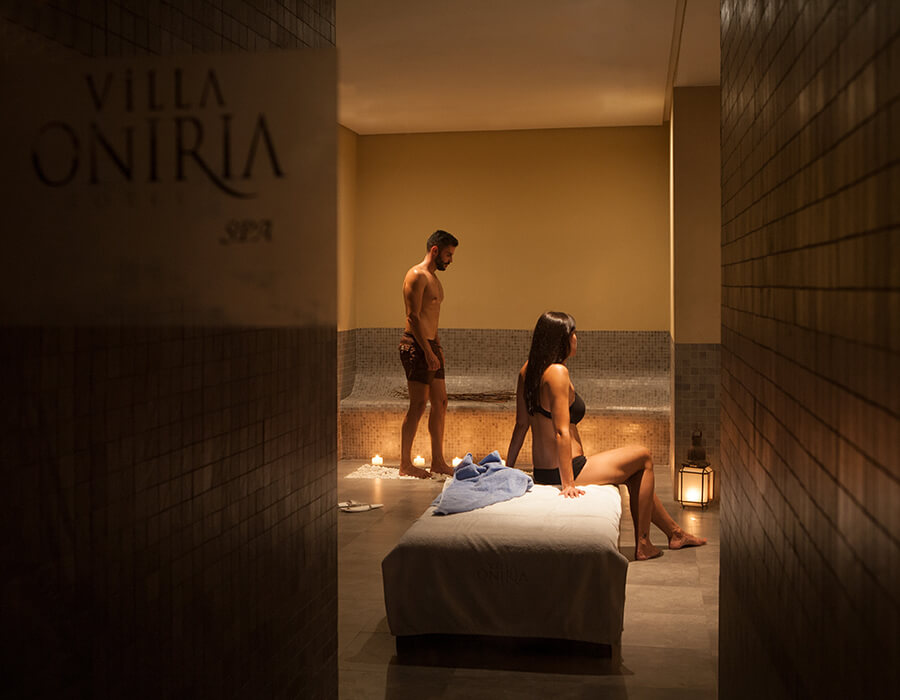 Fitness Centre & Spa
Located on the ground floor of the hotel, in our Fitness Centre & Spa you will find the following services:
Effects pool: heated with counter-current effect and swan neck fountains.
Jacuzzi: hydromassage and relaxation
Scottish shower: with hot-cold water to improve blood circulation
Thermal loungers
Chromotherapy sauna: relaxation effect with deep-skin cleansing
Bathing area
Water circuits | 25€
5-circuit pass | 90€
10-circuit pass | 160€
Water circuit with massage | 15 mins. | 36€
5-circuit pass with massage | 15 mins. | 130€
10-circuit pass with massage | 15 mins. | 200€
Opening times and conditions:
Open Monday to Sunday from 10.00 a.m. to 3.00 p.m. and 5.00 p.m. to 9.00 p.m.
Advance booking recommended
Bathing clothes, flip flops and bathing cap mandatory
Access not permitted to children under the age of 12. Children between the ages of 12 and 18 must always be accompanied by an adult.
Treatments
Our team of professionals will be at your entire disposal to advise you on the techniques and treatments which best suit your needs. Furthermore, we also have treatments designed to treat discomfort and injuries with prior medical diagnosis.
Opening times
Advance booking mandatory
Tuesday to Saturday from 10.00 a.m. to 3.00 p.m. and 5.00 p.m. to 9.00 p.m.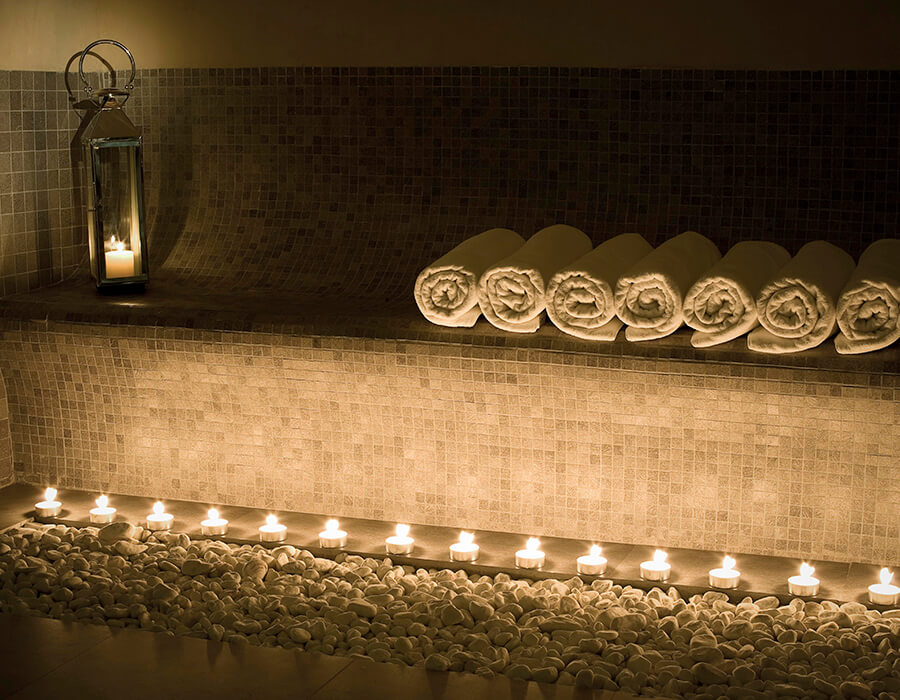 Purity ritual: (skin cleansing) | 60 mins. | 35€
Clears, cleans and purifies the skin leaving a pleasant sensation of freshness and well-being.
Oxygenation (damaged skin exposed to contamination) | 55 mins. | 49.50€
Oxygenates all types of skin, ideal for smokers and sun-damaged skin.
Collagen (mature and highly dehydrated skin) | 55 mins. | 49.50€
Hydrates all skin levels providing luminosity and elasticity.
Anti-aging | 60 mins. | 55€
For mature skins and wrinkles shaped by dryness.
Marine scrub | 40 mins. | 50€
Body scrub with mineral salts, ideal to combine with marine mud.
Seaweed wrap | 55 mins. | 45 €
Improves well-being by activating blood circulation and enhancing the metabolism.
Mud wrap | 55 mins. | 45 €
Slimming/firming | 60 mins. | 60 €
Relaxing | 60 mins. | 60 €
Lemon and orange oils will immerse your body and mind on a journey towards relaxation and well-being.
Purifying | 60 mins. | 60 €
Cajeput and petitgrain oils will clear your mind and softly remove the toxins from your body.
Slimming | 60 mins. | 60 €
Cinnamon and pepper oils will help your body drain toxins and tone your figure.
Revitalising | 60 mins. | 60 €
Mandarin and mint oils will relieve your tension and fill you with energy.

Massages
Back massage| 30 mins. | 30 €
Therapeutic massage | 50 mins. | 50 €.
Treatment for muscular problems. Back pain, leg fatigue.
Lymph drainage | 50 mins. | 60 €
Removal of liquids and decongestion of muscular tissues with an epidermis massage, supplements for anti-cellulite treatment and liquid retention.
Leg drainage | 30 mins. | 40 €
Foot reflexology | 30 mins. | 27.50 €
Foot massage which balances body functioning.
Waxing
Eyebrows (clean) | 4 €
Eyebrows (shape) | 7 €
Upper lip | 3 €
Upper lip and chin | 6 €
Armpit | 5 €
Bikini | 5 €
Brazilian | 15 €
Full leg | 20 €
Full legs (men) | 25 €
Arms (women) | 9 €
Arms (men) | 15 €
Back | 18 €
Chest | 18 €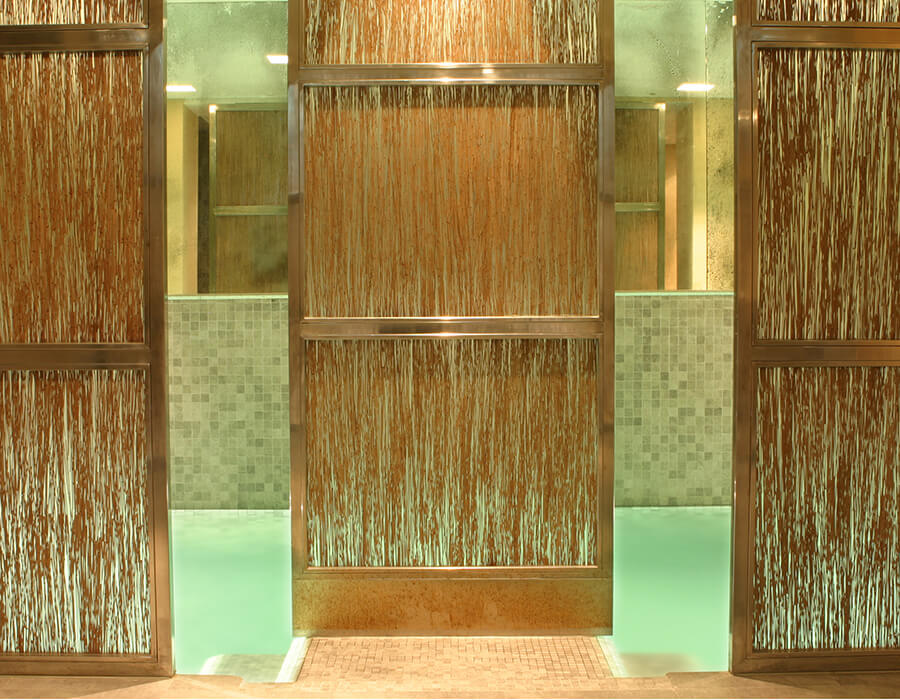 Manicure and pedicure
Manicure: filing and painting | 7€
Manicure | 35€
Paraffin manicure | 40€
Pedicure | 25€
Paraffin pedicure | 35€
Advantages of booking directly with us
Book at the Best Price Guaranteed
Receive immediate confirmation
Deal directly with us, without intermediaries
Access exclusive offers and promotions